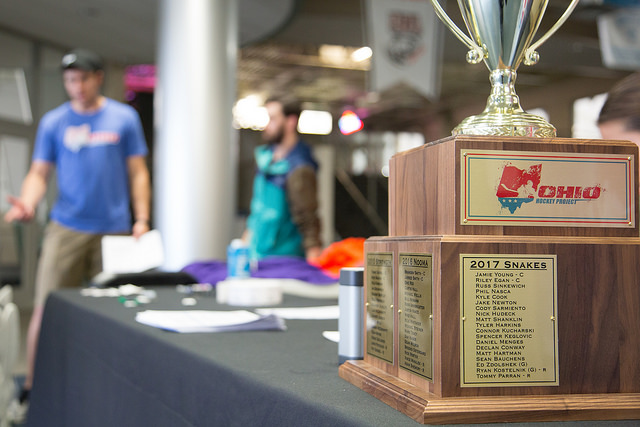 The Summer Season is HERE!
June 17, 2019 1:40 pm
The SEL season is finally underway! We kicked off the action Wednesday, June 12 out of OBM. The League underwent a welcomed facelift on a few fronts this summer. Each roster has a nice, refreshed blend of talent, experience, and age this summer. Coming out of the gates its any team's chance to make a run this summer. This diversity in rosters really adds a great level of parity and competition amongst the teams.
Additionally, and NEW this summer, the League will be playing a 4v4 format. This change of pace has been a wonderful dimension to the League. It has forced members to play with strategy and skill. With so much open ice to make plays and posses the puck the tremendous skill level of our athletes is being showcased on a weekly basis!
Last and certainly not least, with the help of our friends at Ohio Hockey Digest  all of the League's statistical information will be kept electronically on their site. Everything from player stats, league standings, scheduling, individual leaders, etc. This has been an incredible little detail that has taken the League to next level this summer!
Be sure to check in on the action this summer! The League schedule can be found HERE
---
Categorised in: News
This post was written by Russ Sinkewich